About California Institute of Nanotechnology
The California Institute of Nanotechnology's mission is to conduct research and development and provide professional education and training in the frontier of nanotechnology to meet the needs of the emerging industry for the benefit of the society.
The California Institute of Nanotechnology conducts advanced & applied research in nanotechnology to help solve major problems facing mankind such as diseases, shortage of energy and global environmental issues.
With our expertise and a large network of world class collaborators focusing a broad spectrum of nanosciences and nanotechnology, we provide business and advanced technical consulting services to a number large multinational corporations around the world.
California Institute of Nanotechnology serves as the central hub to manage a number of projects including:
Conducting advanced R&D in nanomaterials for energy storage applications
Conducting research in the areas of Lithium Air NanoBattery
Conducting research in nanomaterials for new Solar Liquid Paints which can convert solar energy to electricity
Developing guidelines for quality control of nanoparticles products
Developing nanotoxicology methodologies
Developing framework for occupation health & safety regulations
Developing nano-manufacturing framework and initiatives
Developing international curricula for education and training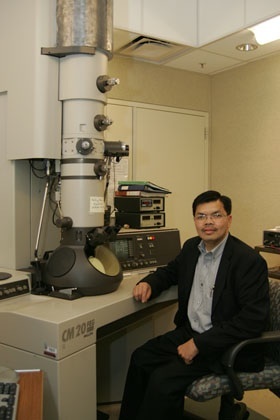 California Institute of Nanotechnology is conducting research on the application of nanomaterials in renewable energy.
The research team is lead by our director, Lloyd. Tran, in collaboration with our partners at NASA Ames Research Center in Moffett Field.

California Institute of Nanotechnology and Cleantech Institute brings unique expertise in nanotechnology to solve some fundamental problems in the development of Lithium Air battery technologies.
 Our scientists were able to encapsulate the lithium metal core using solid electrolyte nanomaterials membranes. The solid electrolyte selectively allows lithium ions to pass through, but impervious to liquids and gases.


At a nominal electropotential of about 3.27 volts, the theoretical specific energy for a lithium/air rechargeable battery is 5,532 Wh/kg , which is about 10 times that of Li-ion battery chemistry that has a theoretical specific energy of about 400 Wh/kg.

The newly developed Lithium Air Technology will be used to power an AMPTRAN electric car that will go for 400-500 miles between charges.
For further information, please contact
California Institute of Nanotechnology
NASA Ames Research Center
P.O. Box 151
Moffett Field, CA 94035-0231 USA

Tel. 408-280-6222
Email: info@cinano.com