Professional Training Certificates in Nanotechnology & Cleantech
The California Nanotechnology Workforce Training Program has been developed to assist:
Business executives and professionals: to re-engineer your company's product development, manufacturing process and expand market positioning.
Scientists or engineers: to become an expert and a trainer in advanced nanotechnology technology.
Apprentice: qualified candidates are encouraged to apply for the Apprentice Program with paid on-the-job training.
Displaced workers with a background in technology: to get new skills for a career in a high growth industry.
These high tech professional development training workshops are taught by a world-class faculty consisting of professors from Stanford University, NASA, California Institute of Nanotechnology and other leading organizations and industry partners.
We have formed partnership with the Clean Tech Institute to offer advanced training programs in nanotechnology and clean tech. Please visit our partner's web site for further information:
Cleantech Institute Training Program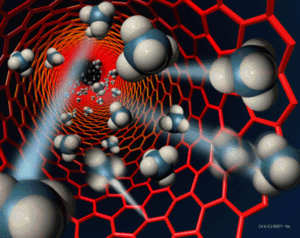 CERTIFIED NANOTECH & CLEANTECH PROFESSIONAL

8-Week advanced training programs for engineers, scientists, technical and business managers to prepared for senior level of responsibilities in technology and business development in the emerging field of nanotechnology and applications in clean energy. Group project management and hands-on training in nanocomposite thin film and advanced battery for electric vehicle technology will be highlighted . Saturdays from 9:00 AM to 5:00 PM and Wednesday 7:00 PM- 9:00 PM (online collaboration)
Benefits
* Competitive advantages for your career
* Relevant and most up-to-date industry knowledge
* Hands-on skills in project management
* Learn from industry experts
* Networking opportunities with decision makers
Prerequisite: a 4 year degree (Bachelor of Art, Sciences or Engineering) or equivalent with at least 5 years of working experience.
Weekly schedule: Saturday 9:00 AM- 5:30 PM (in classroom), Wednesday: 7:00 PM- 9:00 PM (online group project collaboration)
For further information, please contact us here